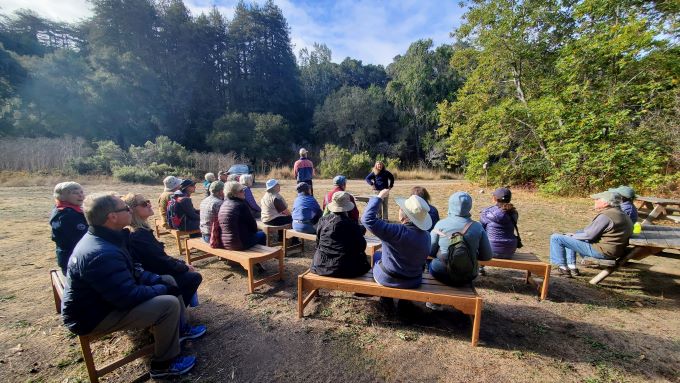 As a member, you support OLLI@CSUMB's sustainability and thriving learning community. Membership includes:
Fresh, curated courses in history, science, literature, music, and more
Free admission to Member Perk Lectures
Advance notice of new courses and offerings
Getting Started
You'll see a full list of offerings on our Courses page.
Once you select your first course, if there is a fee associated with the course, you'll be prompted to select a membership type.
Membership Types (Valid Through Dec. 2023)
Fall Plum (all inclusive) | $135 – A $135 payment includes your membership and 3 Fall courses of your choosing. You may enroll in additional offerings at the listed fees.
Fall Mini-Plum (à la carte) | $20 – Pay $20 to become a member. Next, select the individual offerings that interest you at the listed fees.
All Welcome
Membership is not required for our OLLI/Gentrain lecture series or offerings labeled "Free – All Welcome."